Model NO.:
JTM-W01-PT31-A01R
Type:
High Frequency Contact
Trademark:
as Per Client Requirements
Specification:
As Per Client Requirements(<40ft)
Product Feature
NAME:PT31

MODEL:JTM-W01-PT31-A01R

Air cooled
Rated Current:40A 
Cutting Thickness:≤12mm


Cutting Torch Complete 40ft 

Accessories:

                        

No.1

PT3101A

Hand torch head

No.2

PT3102R

Short Electrode copper colour

No.3

PT3106

Gas Diffuser 4 hole

No.4

PT3103R

Short Tip copper colour

No.5

PT3108

Shild Cup

No.6

PT3130

Cable assembly
Product Data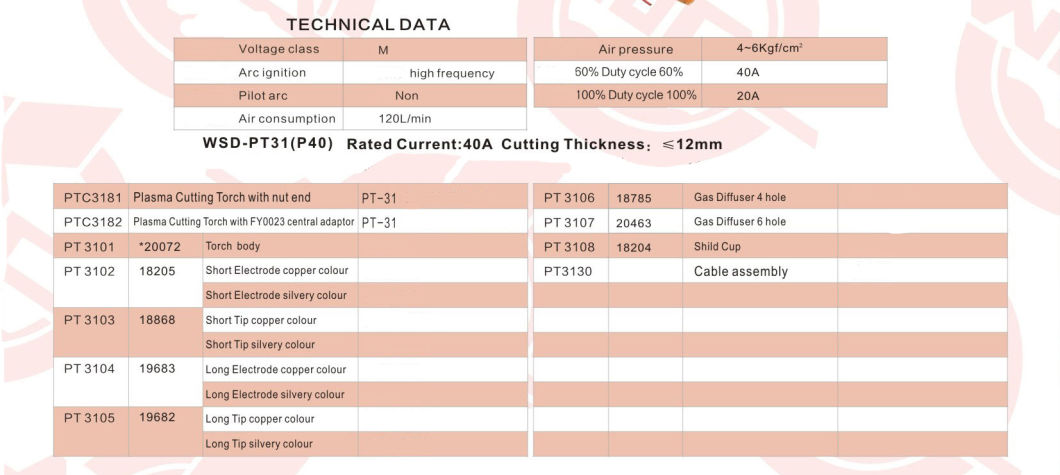 Thank you very much for your attention to our product information, if you feel satisfied,
please send an inquiry message.
    
Contact us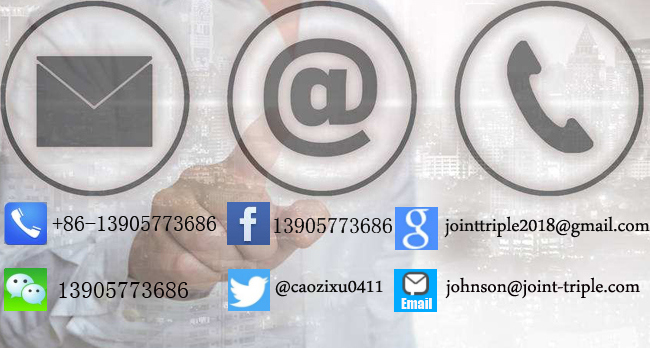 Yuchai engines are mainly used in passenger car diesel engines, often equipped with complete vehicles: Dongfeng, Foton, and Jianghuai.
Compared with Cummins engine, Yuchai's price is a bit cheaper than Cummins, its accessories are easy to buy, and its fuel consumption is lower than Cummins. Cummins is a joint venture production, which is more expensive and expensive, but the maintenance rate of Cummins is lower than that of Yuchai, and the sound of Cummins engine is relatively small.


The engine models of Yuchai are as follows: 4112 -4G, 6112-6G, 6108-330, 6105 -6QA, 6105ZQ-J3300, 6105ZLQ -J3600, 6108ZQ -430 6, 108ZLQ -A3000, 6108ZLQB-A3100, 6113-YC6l M3490 -M3000, 4108-D30, 4110ZQ-EO200, 4108ZQ-DO200, 4110ZLQ-EO400
Yuchai Engine Spare Parts,Wheel Loader Gear Ring,Yuchai Engine Oil Cooler,Xcmg Loader Injetor Nozzle

Yuchai Engine Spare Parts
Yuchai Engine Spare Parts,Wheel Loader Gear Ring,Yuchai Engine Oil Cooler,Xcmg Loader Injetor Nozzle
Shandong Tianfu International Trade Co.,Ltd. , https://www.tfloaderparts.com