In addition to local Chinese automakers, sales of Nissan and Honda, which are Japanese automakers in the Chinese market, also declined. On the other hand, the German Volkswagen has not lost momentum. In China, the world's largest auto market, the polarization caused by brand strength is becoming increasingly apparent.
It is difficult for independent brands to change the "cheap" image. "This new car is similar to Toyota's Highlander. But the price is only half of Highlander." On the last weekend of October, Geely Automobile [Weibo] is located in Guangdong Province. In a 4S store, the salesperson used the popular model of Toyota to sell Geely's new car to customers.
Geely's sales are in trouble. Cumulative sales from January to September (calculated by factory supply, survey company FOURIN statistics) decreased by 26% year-on-year. In addition to Geely, Chinese automakers also fell into sales declines. BYD's sales decreased by 19.8% year-on-year, Jianghuai Automobile decreased by 19.6%, and Great Wall Motor [Weibo] also fell 8.8%.
In 2009, China surpassed the United States, which has long occupied the world's first place, and became the world's largest auto market. In 2013, China's new car sales increased by 14% year-on-year to 22 million units. However, in September this year, it was down 2.5% year-on-year. It is expected that sales for the whole year will also increase only slightly. Chinese automakers also lamented that the era of selling as long as a car is gone.
Sumitomo Hiroshi, head of the investigation of Chinese companies at Sumitomo Mitsui Banking Co., Ltd., who has been engaged in the investigation of the Chinese auto market for a long time, pointed out that even when the auto market is growing rapidly, even companies without brand strength can sell their cars, but now these companies can only Open the market through low prices."
"In recent years, although China's own brand has left an impression of cheap prices, in fact, the technical strength has increased a lot more than before," said a young sales executive in the 20-year-old BYD Guangzhou 4S store. However, once it leaves a "cheap" impression, it seems difficult to change.
Nissan and Honda, which have consistently performed well in the Chinese business, have also faced a tough situation. From July to October, the two companies have experienced negative growth in sales of new cars in China for four consecutive months. In terms of Nissan, the main car "Ma Chi" is not well sold due to the lack of differentiation from China's own brand cars. Sales of models such as "Sunshine" and "Yida" also declined. In Honda, the sales of small cars are slow due to sales biased to medium and large cars such as "CR-V" and "Accord".
On the other hand, foreign-invested companies with good sales momentum have launched an offensive in the small car sector. In the public sector, sales of small cars with a displacement of 1400CC such as "Golf" and "POLO" have increased. Toyota's new "Carola", which was released in June, sold more than 20,000 units in China in October, a sharp increase of 40% year-on-year. Even for small cars, today's Chinese consumers tend to choose the powerful Volkswagen and Toyota when they buy.
After the implementation of the reform and opening up in 1978, the public took the lead in China at the invitation of the Chinese government. In the Chinese consumers, they have gradually established a brand image to buy the public to buy a car. Toyota has also gradually established the image of a high-performance car manufacturer. Nowadays, the production of automobiles and the establishment of brands have become the work that automakers need to take care of. China's new car market has entered an era of polarization that is determined by brand strength.
High-end cars also went to local production. Nissan Motor Co., Ltd. launched a localized production of the high-end brand "Infiniti" in Fuyang, Hubei Province on the 6th. Nissan invested 600 million yuan in the joint venture Dongfeng Nissan Passenger Vehicle Factory and set up the production line of Infiniti. Nissan is struggling in the sales of the main small car, hoping to find a way to live in the high-end car market in China through the local production of Infiniti.
Infiniti launches localized production in China in Fuyang, Hubei Province. "Chinese consumers are beginning to pursue cars that are different from others, and this will be an opportunity for us to emerge from this emerging force." Dai Lei, the general manager of Dongfeng Infiniti, which sells Infiniti in China, said in an interview with the reporter at the Fuyang factory on the 6th. From January to September this year, Infiniti's sales momentum was good, with sales increasing by 91% year-on-year to 2,787 units. Become the fastest growing brand in China's premium car market.
Nissan will produce a 50mm sedan "Q50L" for the Chinese market at the Infiniti plant. In addition, the SUV "QX50L" will be produced starting next month. It is planned to increase sales to 100,000 units in 2018, half of which will be produced locally in China. The price starts at 328,800 yuan, which is much higher than that of Nissan's small car (from $79,800).
From the perspective of Nissan as a whole, sales of small cars have fallen sharply, and sales in China have been struggling. Sales in September fell sharply by 20% year-on-year, and in October it also fell by 9%. Affected by this, Nissan lowered its annual sales target from 1.43 million units to 1.27 million units that were the same as in 2013.
The general manager of Dongfeng Nissan, who attended the launching ceremony of Infiniti China's localized production, said that "the competition for small cars is becoming increasingly fierce, and the slowdown in China's economy is also beyond expectations. Nissan (for the above situation) has been slow to respond".

Wuhan HAE Technology Developed and produced the world's first Wall Printer, Our Direct to wall Inkjet Printer can Print High-quality Murals in a wide Range of sizes on a wide variety of surfaces.
Mural Printing Machine can print any photo and words on wall, glass, paper, canvas, tile for home, school, kindergarten, shopping mall, office etc. for decoration, and the photos printed by mural printer can keep on wall more than ten years.
Direct to wall printer adopt customized no toxic ink, no glue, films, plastic or other harmful materials, and the ink has got RoHS Certificate.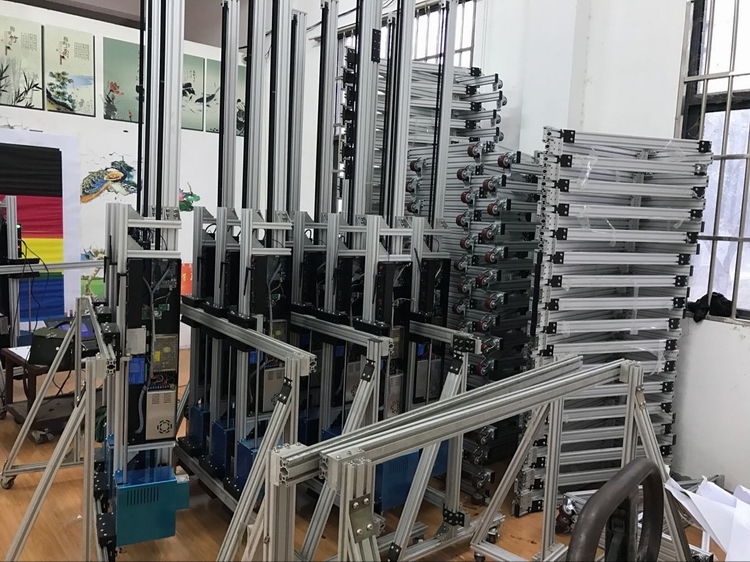 Direct To Wall Inkjet Printer,Vertical Wall Printer,Inkjet Printer On Wall,Inkjet Printer On Wall,Vertical Wall Printer
Wuhan HAE Technology Co., Ltd. , https://www.whuvwallprinter.com